International Career Counselling Centre
Leading Education Consultancy in Nepal
Tales of Triumph: Unveiling Student Journeys to Success
ICCC Success Stories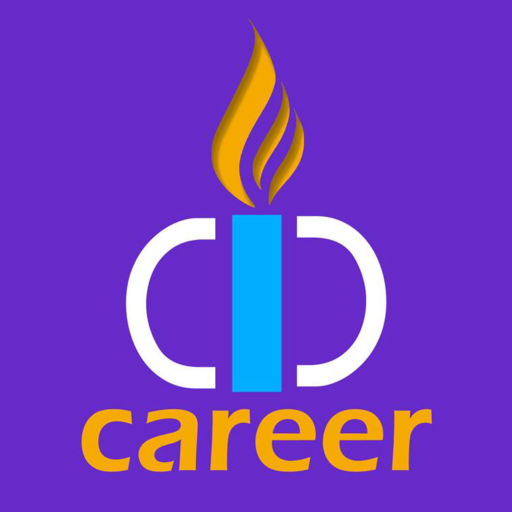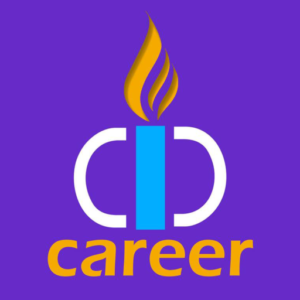 The International Career Counseling Center Pvt. Ltd. (ICCC) is a reputable and dynamic educational consultancy firm that has established itself as a beacon for aspiring students seeking international education opportunities.
Tales of Triumph: Unveiling Student Journeys to Success
Ashika Bhusal
A Curious Explorer of Knowledge, who embarked on her educational journey with a degree in Botany back in 2012. Over the course of eleven years, her path became enriched with valuable experiences. However, it was the International Career Counseling Center that turned her story into something truly remarkable. With their expert guidance, her 11-year gap was skillfully woven into a tapestry of relevant work experiences. The result? A triumphant achievement of a study permit, which swung open the doors for her to pursue a Postgraduate program in Environmental Monitoring and Impact Assessment.
Bina Subedi
A Dreamer in the World of Advertising, her passion was ignited during her pursuit of a Bachelor's in Journalism, a chapter that concluded in 2016. Despite an eight-year pause in her education, her aspirations found renewed flight at the International Career Counseling Center. By intertwining strategic work experiences that echoed the heart of her chosen academic direction, her journey reached a dazzling pinnacle. On her very first attempt, she secured a study permit, clearing the way for her expedition into the realm of Postgraduate Advertising-Media Management, where dreams await their vibrant realization.
Aarati Pokharel
Arati, an aspiring architect with a strong passion for Global Project Management, faced a big concern. Her academic background, which only included a Bachelor's Degree in Architecture from 2012, made her worry about her dreams. The thought of this long gap in her education dimmed her enthusiasm. But fate had a different plan. Arati's path crossed with Mr. Amit Shrestha and his team of experts at our consultancy. Their exceptional guidance led her to a consultation like no other. They showed her opportunities that others had missed, and they took on the challenge of turning her worries into achievements.
With their skilled guidance, Arati's story underwent a transformation. They cleverly mixed together experiences that pushed her forward, making her academic history shine. The result? A big win – she got her study permit on her very first try. Arati Pokharel's journey is a clear example of how ambition and expertise can come together. It shows that even the biggest obstacles can be overcome with the right support and determined effort.
Shushant Tiwari
A Hopeful Entrepreneur, who finished his +2 studies in 2019 with an academic score falling short of the required 2.5 GPA. Even with the hurdles posed by his academic performance and the gap in his education from 2020 onwards, he managed to secure his study permit on his very first try. This accomplishment was made possible through the artful crafting of a persuasive statement of purpose and the inclusion of pertinent experiences.
Manil Maharjan
An experienced psychosocial counselor, eager to broaden his horizons through a fresh academic pursuit, harbored uncertainties about his capability to do so. Our Managing Director, Mr. Ram Khadka, not only infused him with optimism but also provided a well-defined strategy on attaining his study permit for enrolling in a Post-Graduate program focused on Mental Health and Substance Use at Conestoga College. The outcome was not only successful but remarkable, as he secured his study permit on his initial application attempt.
Pinky Shrestha
An experienced individual who has dedicated time to improving rural areas. She completed her schooling in 2000 and had a nine-year break. Later, between 2010 and 2012, she resumed her education. Subsequently, she earned a degree and a master's in rural development. Pinky received an offer from a different agency, but they were uncertain about the next steps. Luckily, she connected with Ms. Aruni, a Senior Application Coordinator at our organization. With the help of ICCC, her passport request was approved on the initial attempt, just as anticipated.
Ishwori Mal
A candidate's cherished aspirations were nearly crushed when a small error in her work experience details, as provided by the officer handling her application, depicted her as excessively qualified for a Diploma in Business study. Yet, on her subsequent try, she crossed paths with Mr. Ram Khadka, the Managing Director of ICCC. His assistance in composing a persuasive letter of explanation proved pivotal, leading to the approval of her Canadian Study Permit.
Laxman Chauhan
Having aspirations of pursuing higher education in Canada, a logistics coordinator reached out to ICCC. Despite facing an academic gap from 2017 to the present and currently residing in Qatar, he was presented with numerous promising opportunities by ICCC. This organization has been instrumental in assisting ambitious Nepalese students, even those residing outside of Nepal, to realize their dreams of studying in Canada.
Shreya Dulal
A nursing graduate from PCL, who completed her studies in 2016 and gained experience as a nurse, traveled to Japan to accompany her husband. Despite this, she nurtured her own aspirations and decided to return to Nepal in 2022, seeking to pursue her personal dreams. She applied for enrollment in the Diploma in Developmental Services Worker program at Fanshawe College through ICCC and remarkably obtained her study permit on her initial application attempt.