Best Educational Consultancy for Canada
International Career Counseling is the best consultancy to study in Canada for Nepalese Students.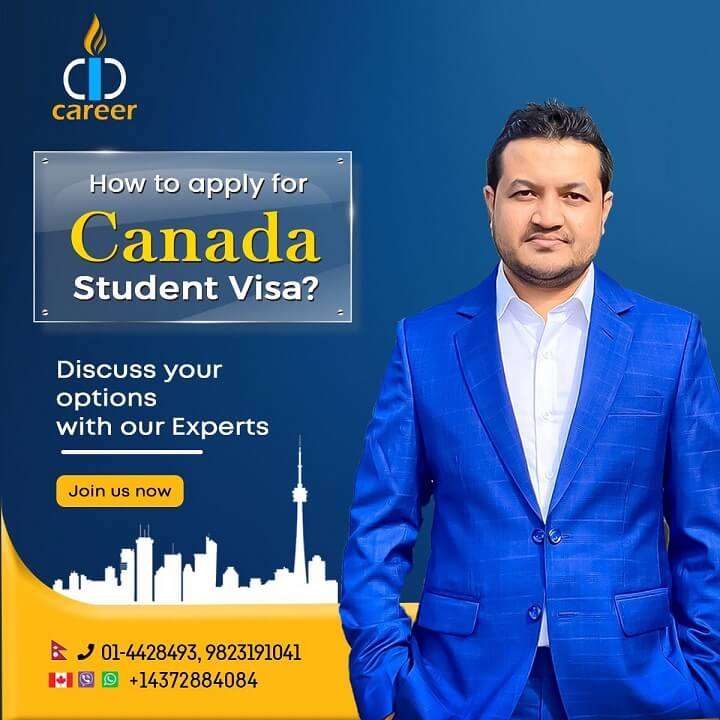 Welcome to International Career Counseling.
International Career Counseling is an education consultancy in Nepal that guides Nepalese students in finding the best universities and colleges in Canada. The consultancy has a team of experts who have years of experience in visa counseling, documentations, reviewing SOPs and preparing complete visa applications of Canada. Thus, these competencies make ICCC the best education consultancy in Nepal for Canada.
Contact ICC
Top Educational Consultancy for Canada in Nepal
ICCC is helping Nepalese students to study in Canada from 2014, leading to make one of the best consultancies for Study in Canada.
Career Counselling

Career Counselling is our number 1 priority. We believe in providing the best career pathways for students.

Visa Processing

From visa documentation to visa processing, we take care of everything. Our team has years of experience in visa documentation.

After-arrival arrangement

After you land in Canada, we provide after-arrival arrangements. That means we support our students from initial phase to settlement.
Popular Programs
Below are some of the programs that colleges and universities we are affiliated offers.
What do our Students say?
Articles related to Study in Canada
Latest news and information to help you with higher education in Canada.
View all articles
To talk with career counseling experts,
just give us a call.
Get started
Or send us a message and we will get back to you.