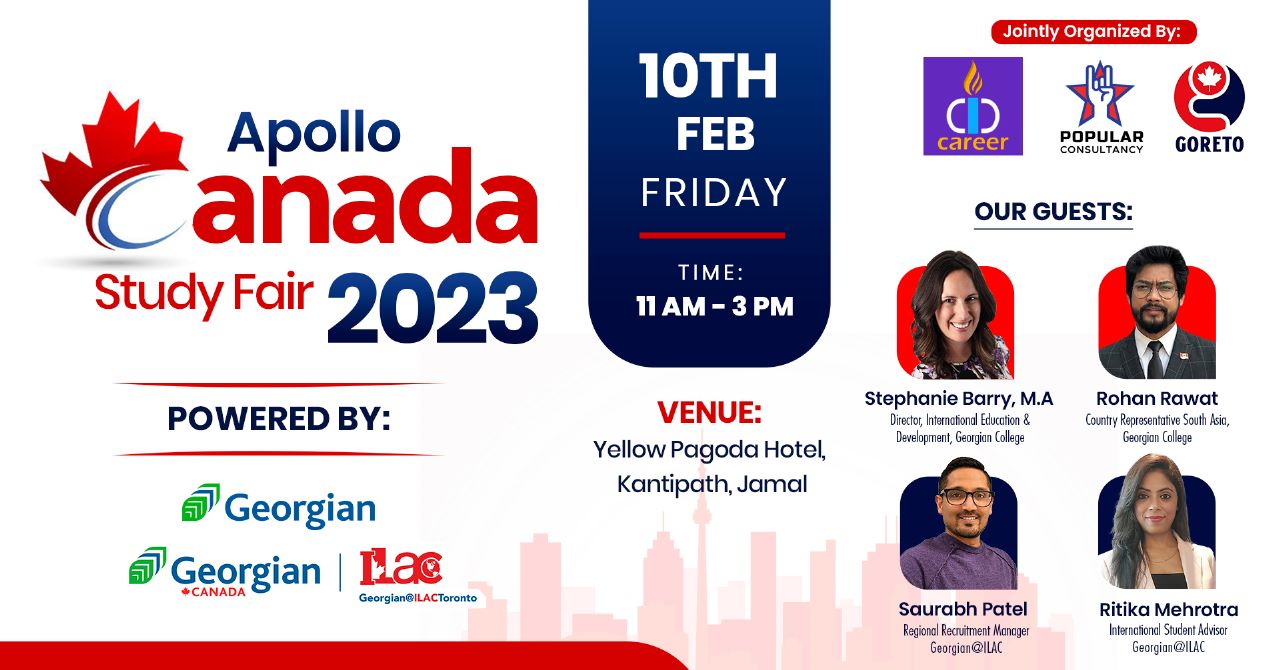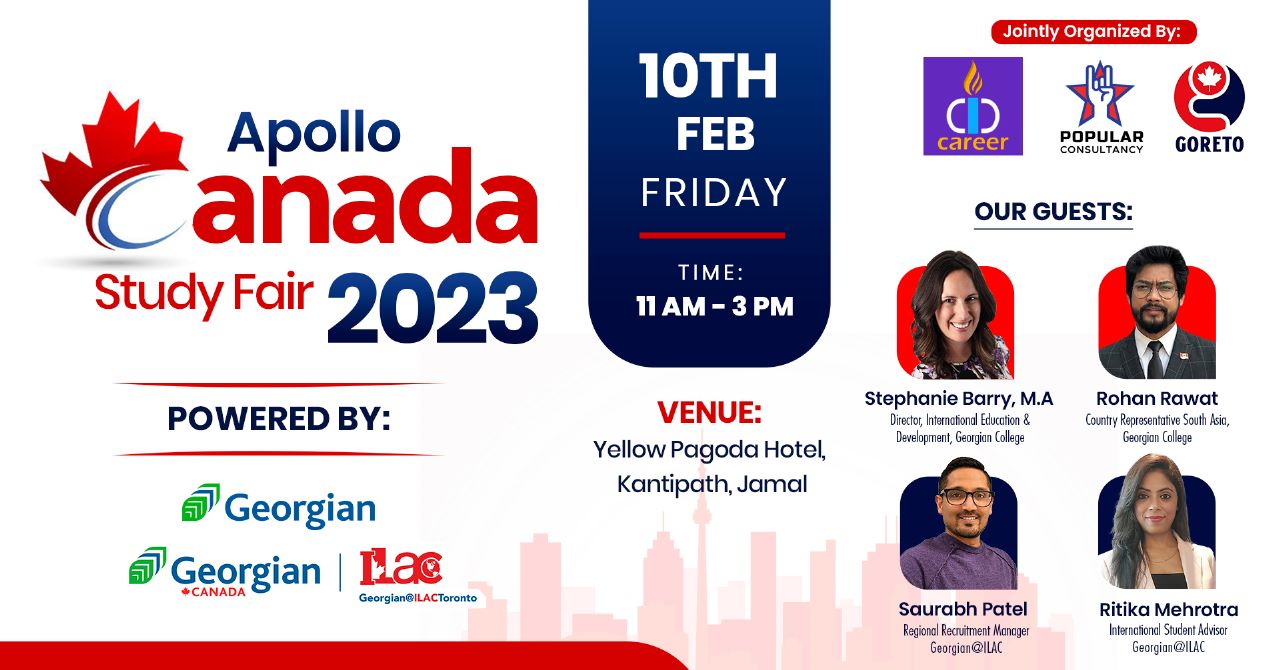 Register Now for Apollo Canada Study Fair 2023
With regards to pursuing further education in Canada, the three esteemed educational consultancies; International Career Counseling Center (ICCC), Popular and Goreto offer you a ONE-STOP Solution.
The informative event shall take place on February 10, 2023 from 11:00 AM to 3:00 PM at Yellow Pagoda Hotel, Kantipath, Kathmandu.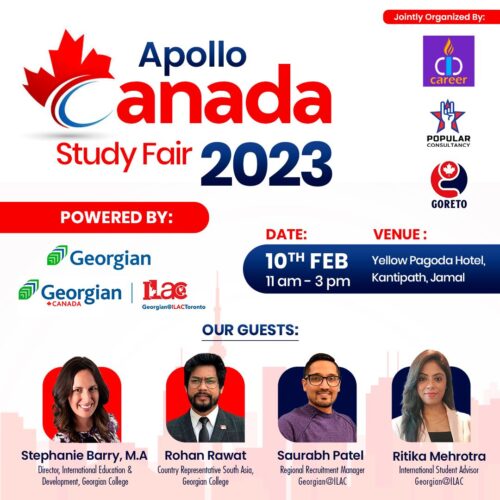 The event will primarily be addressed by Georgian representatives; Miss. Stephanie Barry, Director, International Education and Development, and Mr. Rohan Rawat, Country Representative South Asia. The duo will comprehensively incorporate a number of diverse concerns in regard to undertaking further studies at Georgian College. In addition, the event will be attended by other well-received [email protected] representatives; the Regional Recruitment Manager, Mr. Saurabh Patel and International Student Advisor, Miss. Ritika Mehrotra.
Join with friends and family and get exclusive information about Canada Studies 2023 /2024
Free Registration ( Only 100 Seats Available)
Goreto Educational Consultancy, New Baneshwor
ICCC, KATHMANDU, NEPAL International Career Counselling Centre-ICCC
Mr. Ram Khadka 9846362526
Popular Consultancy
#ApolloCanadaEducatoinFair #CanadaStudies2023 #HotelYellowPagoda #ICCC #Goreto